Free DHTML scripts provided by
Dynamic Drive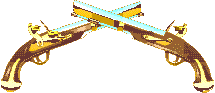 54th M.P. Detachment


Ft. Hunter Liggett, Ca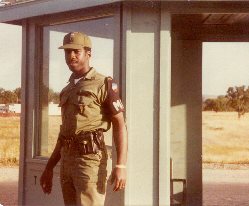 Sp4 Roberts



Roberts standing Gate duty. That was one of our duties
as Military Police. The duty at the Main Gate was usually
a 2 hour shift which was rotated among the shift. Sometimes
it was 2 1/2 hours or 4 hours depending on the personel on
duty. Daytime and Evening hours weren't so bad, but the
Graveyard shift was boring, especially the 2am to 4 am
shift, when hardly no one came through the gate.

When I first came to FHL, Roberts was my roomate until
he ETS, which was a few months later.