Free DHTML scripts provided by
Dynamic Drive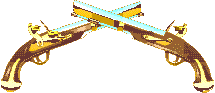 54th M.P. Detachment


Ft. Hunter Liggett, Ca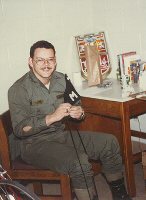 Pfc Wray Phipps



Wray was from some small town in eastern Oklahoma.
We were on different squads but were friends.
We went to Santa Cruz for a weekend and went to
the Boardwalk, like Six Flags, only smaller.
On the way back we did some partying in Monterey,CA.

The last time I seen Phipps was in 1985, when I went
to Oklahoma and spent a week up there with him and
his wife. The last I talked to him was around
1993, he was back in the Army as an Officer.