Free DHTML scripts provided by
Dynamic Drive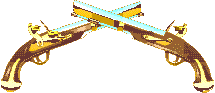 54th M.P. Detachment


Ft. Hunter Liggett, Ca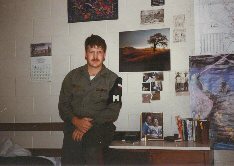 Sp-4 John Haglund



This is me 25 years ago, If you see me know, You'd wonder
what the hell happened. It's called getting older and outer.

I enlisted in the DEP in 1978 and entered active service in
July of 1979. I was at Ft. McClellan, AL for Basic Training
and OSUT, in my case it was 95B10, Military Police. After
Basic and AIT I was Station at Fort Ord, CA with the
54th MP CO and transferred to the 54th MP Det. at
Hunter Liggett Military Reservation Located about 80
miles south of Fort Ord in the middle of no where.
FHL was in the Sierra Mountains and Salinas Valley area
where the Army, Navy, Air Force and Marines did manuevers and
other training. Also they tested the Apache Helicopter there as
well as the M-60 Tank and a few other things they did not tell
anyone about. FHL was a training and experimental post.

But as it turned out FHL was the best post I was stationed at, which,
by the way, I stayed there just about 2 years before I was transferred
back up to Fort Ord. The 54th MP Det got to be like a family, pretty
much we were.

I ETS'd in July of 1982 and went IRR until 1984 when I finally got my
walking papers.
I only have one regret about the Service....Getting Out...Man, if I knew
then what I know now, I would have stayed in...But who knows where
that road would have led.



For you civillians, AIT is Advanced Individual Training, OSUT is One Unit
Station Training, in other words, Basic Training and AIT at the same Post.
ETS is End Tour of Service, IRR is Inactive Ready Reserve which is a
period a Soldier does after he ETS's In other words, you do a 3 year
TOD, Tour of Duty, and then you are in the IRR for another 3 years.
No training weekends, just be ready if Uncle Sam calls.