Free DHTML scripts provided by
Dynamic Drive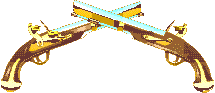 54th M.P. Detachment


Ft. Hunter Liggett, Ca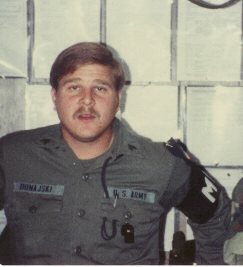 Sgt. Dunajski



Sgt. Dunajski was our squad leader for a while.
If the term Wild and Crazy Guy, could be earned,
he earned it. He was a good Squad Leader and
crazy sort of guy, His personallity was cool and
kind of laid back. He was with us for a few months
then he either transferred to another post or ETS.

I remember one time we went up Mckern Trail which was a
Trail that went along the top of the Mountains either
all the way to the Coast or damn near to it. It was
about 25 miles long 17 of it on FHL. There really was
no road or trail to get up to it, we had to put the
jeep in 4WD and climb up a kind of steep shale sided
slope to get on the trail. When I was driving it, I was
alright with it, you were about 1210 ft above the Valley, the
road, Nacimento Ferguson Rd. looked like a 1/2 inch pvc
pipe. Sgt. Dunajski drove that day and we went up to
and along McKern Trail. Like I said, if I am driving
I am alright with it, but this time I wasn't, so my
claw marks were in the dashboard.

Another time I remember was we all had a barracks party
one night and we all got plastered beyond plastered,
at least I did, and for some stupid reason and I don't
know what made me do it other than the alcohol, and I
still feel bad about it today when I think about it, but
I cursed Sgt. Dunajski for whatever reason that he did not
provoke. The next day I had a hangover from hell.
Sarge put me on Desk duty, Thank God it was a Saturday and
Tops and the Capt. were not on duty. I apologized to Sarge
about what happen Friday night, that's the only thing I
remembered. and to show you what kind of man he is, he
told me not to worry about it, that was the alcohol talking.

That was one Squad leader I missed when he left, he was great
to serve under and with.

He sent me an email about a month ago in July 2006 after
coming across my Site:
Big J's 54th MP Det. and Veteran's Memorial.