Free DHTML scripts provided by
Dynamic Drive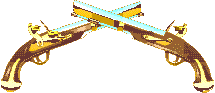 54th M.P. Detachment


Ft. Hunter Liggett, Ca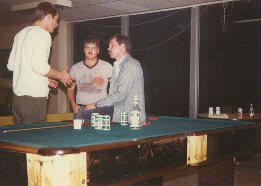 Right to left


Withers, Haglund, Sgt Ordway



This is one of the late night dayroom parties or
get togethers we had. Here Withers probally just
got off of duty and we were drinking some type of
whiskey with Mountain Dew. Sgt. Rick Ordway was a
character. Rick and I once took a bus from King
City to Hollywood, CA for a 4 day weekend. That
was a grand ole time.

As for Mike Withers, he was younger than me about
a year, but a smart kid, had a head on his shoulders.
He stayed in a little longer than I did and was awarded
the Purple Heart for something I do not know about
nor don't want to know, but he well deserved it.
He got that after I got out the Service.