Free DHTML scripts provided by
Dynamic Drive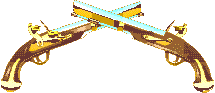 54th M.P. Detachment


Ft. Hunter Liggett, CA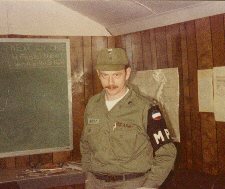 Sgt Bazet


This is Sgt. Bazet. He was my first squad leader when I was
stationed at Hunter Liggett. I really can't remember too much
about him, he pretty much kept to himself at the barracks and
the only time we even talked was when we were on duty.

He is one of the men from the 54th I have talked with in
recent times, probally a couple of months ago by email,
he found my original site,
Big J's 54th MP Det. and Veteran's Memorial
and sent me an email.