Free DHTML scripts provided by
Dynamic Drive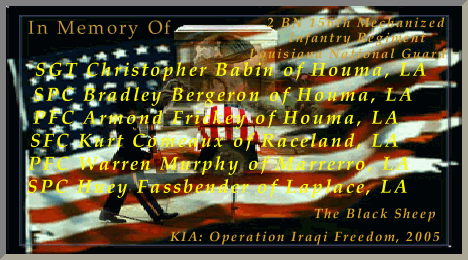 The above named Soldiers are from : Houma, LA, Raceland, LA, Marrero, LA,


and Laplace, LA. Houma, LA is where I live at, Raceland is only about 25


minutes northeast of Houma, Marrero and Laplace are in the New Orleans area.


The Black Sheep of the LA. Nat. Gd. were based out of Houma, LA.


This is the first time since Vietnam that this area was personally


touched by the Casuallties of War.